Posted by Simon  , Last modified by Jackson   on 23 June 2018 11:43 AM
To retrieve the addon service information (in this case it is dedicated IP) that you purchased for your main service, please use the following guide:
- Login to our billing area > https://www.apc.sg/billing/clientarea.php
- Click on "Services" on the top blue bar and click on "My services"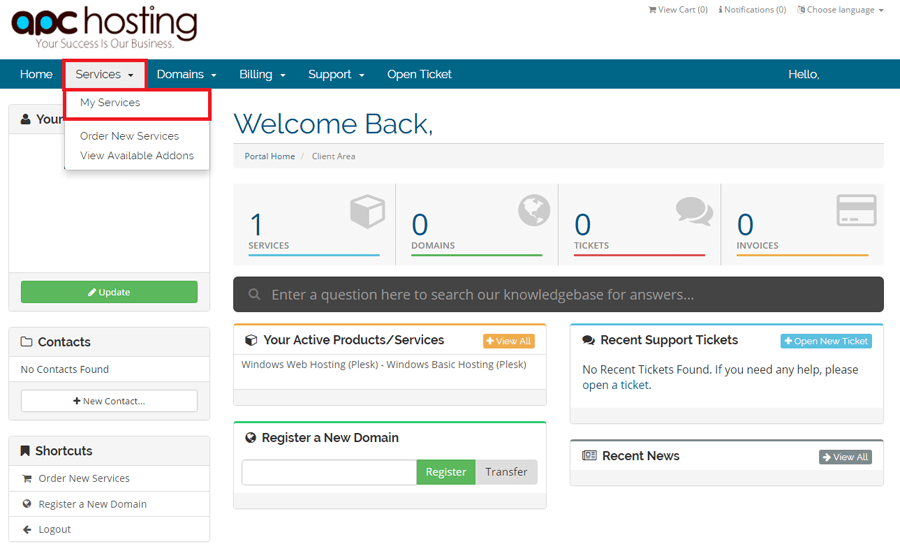 - Click on the service that the addon (in this case it's the dedicated IP) is purchased on.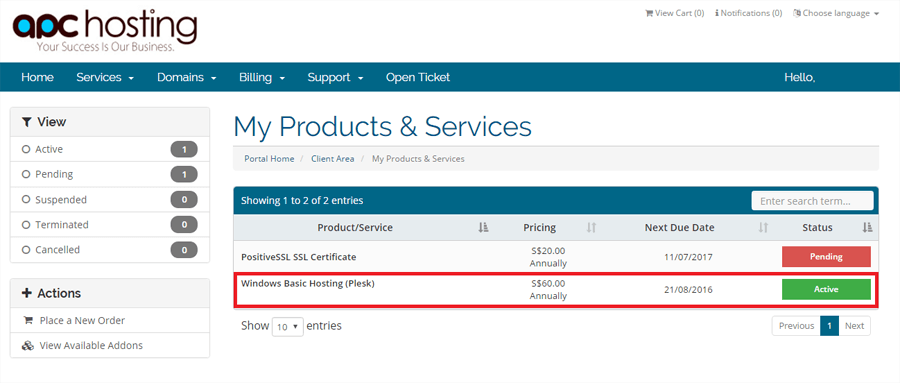 - Click on "Addons" under "Overview". The addon information will be shown.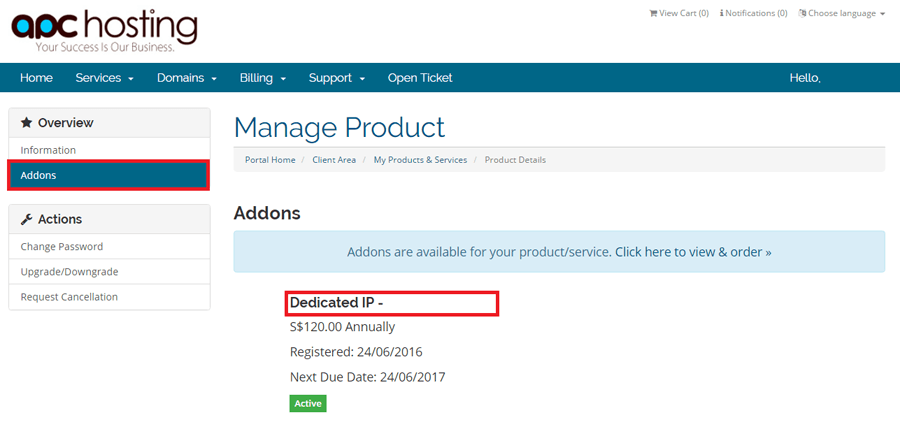 ---