How to transfer your domain to us
Posted by Simon  , Last modified by Jackson   on 06 August 2018 10:41 PM
For the transfer of your domains, you can transfer after you have created your billing account https://www.apc.sg/billing/register.php with us.

Once you have created your APC billing account, you may log in to your billing area here: https://www.apc.sg/billing/clientarea.php and refer to the screenshots below for the steps on how to transfer your domains to us.
Note that for different domain name extensions there are different costs involved. For more information, please visit our website https://www.domain.sg.

Kindly ensure your domains are active and not close to expiring before transferring the domain to APC.

Do note that transfer of domains require you to request EPP/transfer codes from your current registrar and would take 5-7 days to complete assuming your have accepted the verification email from your current registrar.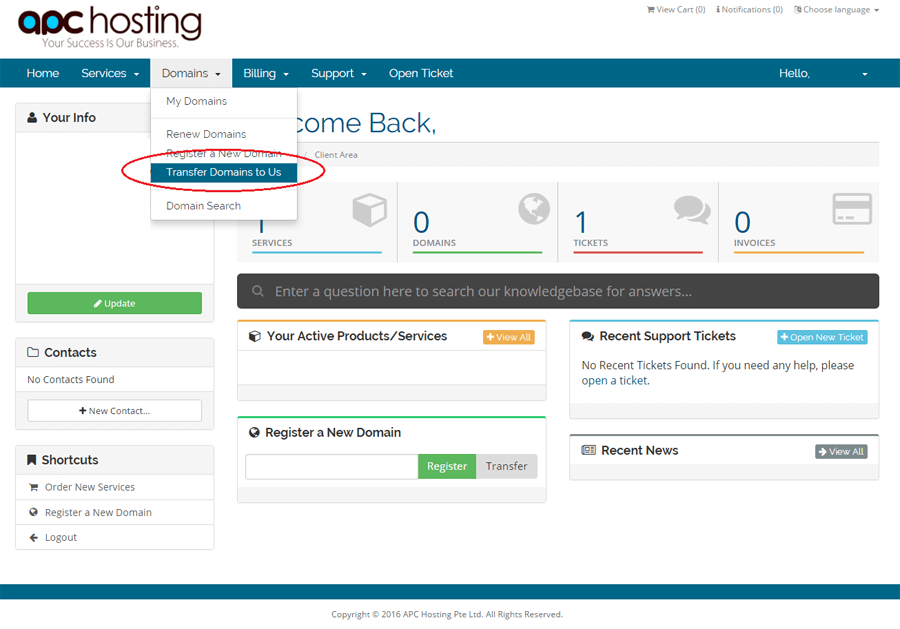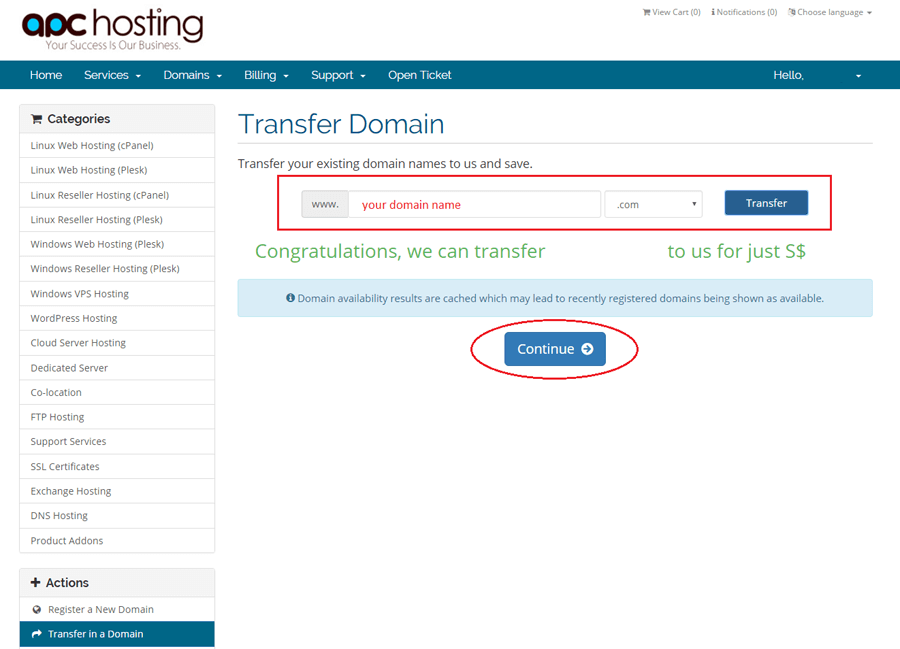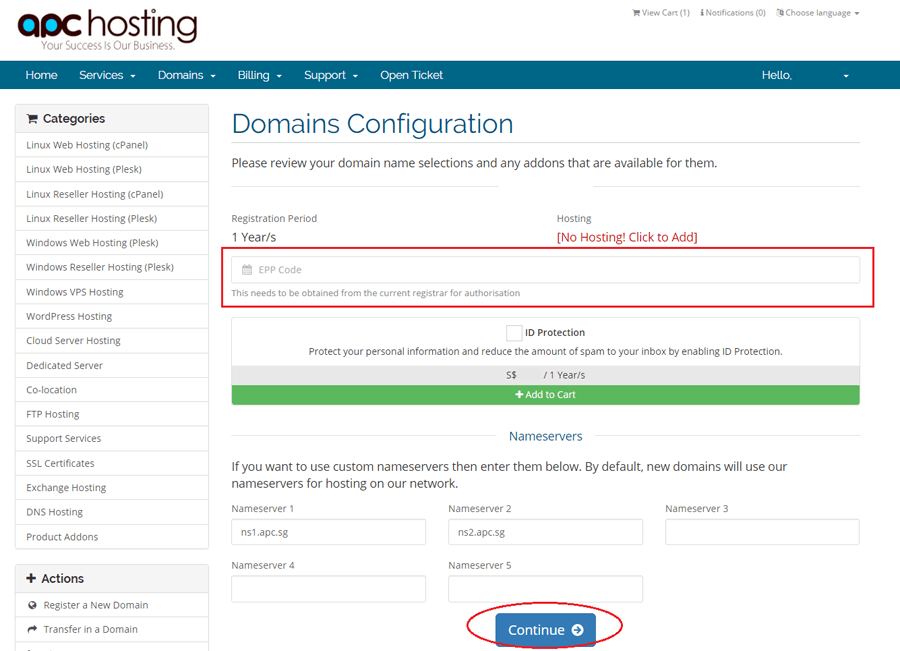 ---